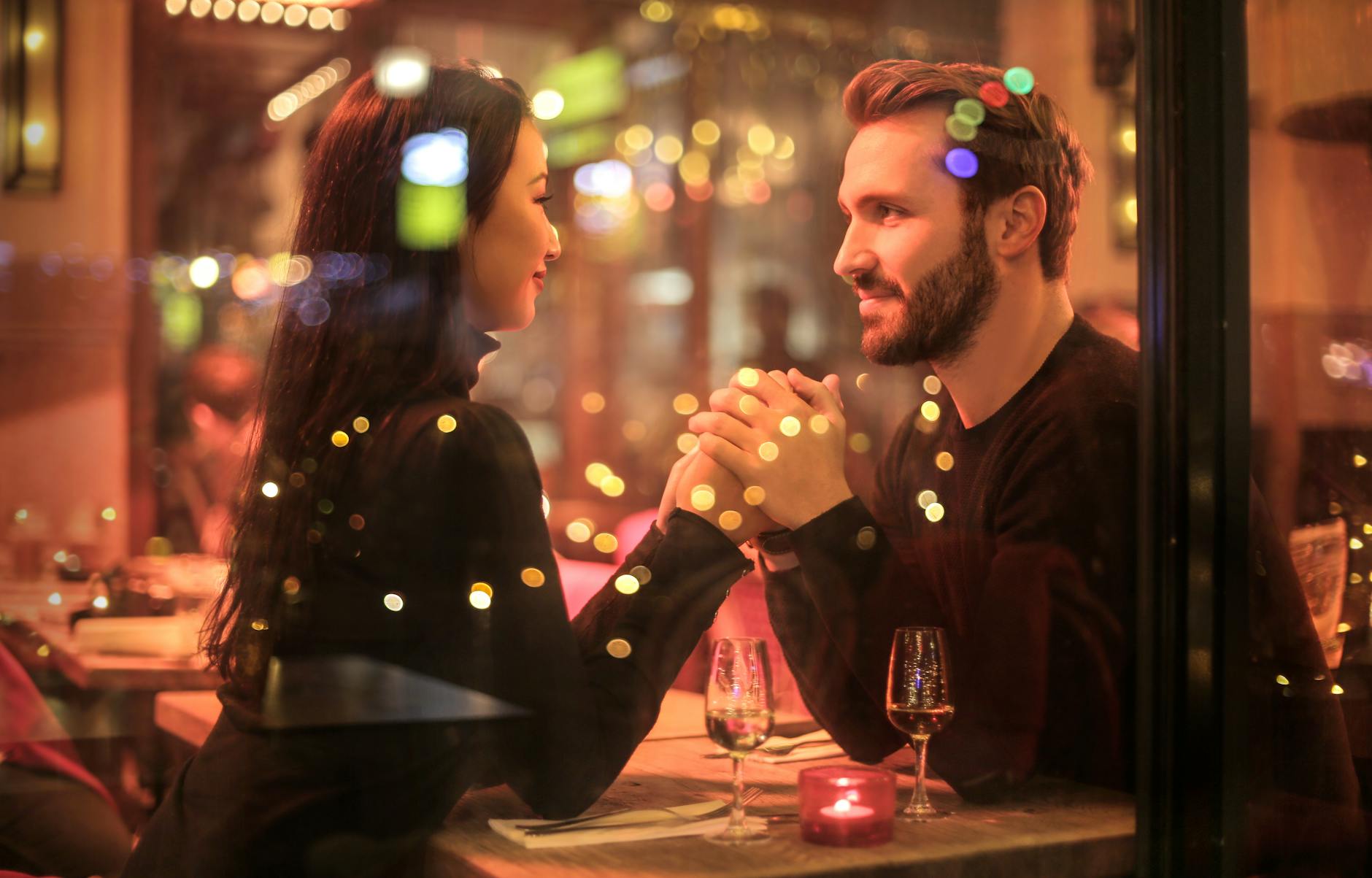 Photo credit: Pexels.com
Welcoming a child into the world is a wonderful experience for any couple. However, it can also be tough! Late nights and parental anxiety can leave you and your partner exhausted and with little energy to focus on one another. This can make for a lack of intimacy and a loss of connection, harming the overall health of your relationship. Follow the tips below to regain the spark, emotionally and physically, and get back on track.
Make time for just the two of you every day
New parents tend to focus largely on their kids. It's a normal instinct, as your primary job at this point is indeed to protect your little one. However, you also still need to make time to focus on your partner. Set aside at least five minutes every day just to talk to your significant other—no parenting topics allowed! Romper has a list of non-kid-related topics you can discuss if you're feeling stumped, from vacations to work goals.
Schedule fun date nights
Five minutes of couple-time a day is a good start but it won't be enough if you really want to rekindle your bond. Make sure to schedule a date night with your partner regularly. Call the babysitter and set out on the town, just the two of you. If you're sapped of energy, keep it low-key. You can enjoy a staycation at a local hotel, for example, or have your own fondue night at home. If you're looking for adventure, try activities like a cooking class or hiking.
Find creative ways to spark intimacy
Many couples struggle with intimacy after the birth of a child, largely due to a lack of sleep and energy, which is perfectly understandable! Look for alternative ways to meet your intimacy needs that don't require a lot of effort. Simply cuddling for ten minutes at the end of the day is a great place to start. Bustle reveals that cuddling releases oxytocin, which boosts your mood and promotes bonding.
Use thoughtful gifts to show you care
Intimacy doesn't always have to be physical. Look for creative ways to show you care, like thoughtful gifts. New moms will love a comfy yet flirty nursing-and-nightgown in one, for example. Kindred Bravely offers pretty products that are also soft and cozy. Meanwhile, dads might like a My DadWare Bondaroo® that allows them to bond with their little one. Gifts are a great way to remind your loved one you're thinking of them.
Tap into your support network for help
New parents often want to do it all on their own. As they say, it takes a village to raise a child—so trust in yours. If you have family or friends nearby who are willing to lend a hand (for example, by babysitting while you head out for date night) enlist their services. Don't have anyone you know personally to help? Don't stress. There are many apps and websites where you can find reputable, trustworthy child care.
Don't put pressure on yourself (or your partner)
Trying to spark intimacy after having a baby is difficult. Try not to get stressed about it. Realize that every relationship has downswings and that it's perfectly normal to have one after having a baby. Many parents report a dip in love and lust after their little one arrives. That doesn't have to be permanent. Follow the tips above to help get back on track but don't stress about it. This will only make the situation more challenging.
Patience is critical after you've had a baby. Give yourself and your partner time to adjust to parenthood. Then, slowly implement some of the tips above to start giving your partner the time and attention they need. You'll soon find your relationship thriving again.
For more information on parenting, love, and life after a baby, check out the MyDadWare blog.